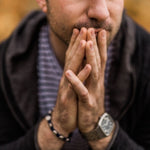 What's the Best Male Masturbator You' Have Used?
Sexual health is an important element of your overall well-being, and when we experience a need to improve upon any other health element, we often look to the myriad of health products available to us. The same is true when improving sexual health. You might be wondering about which male sex toy type you should try out in order to enhance your experiences.
You're in luck, because that's why we're here. Let us help you shed light on the best male masturbators to consider if you're looking to get greater satisfaction from masturbation.
"Best" Is Subjective
It's challenging to recommend the best male masturbator because the term "best" is subjective. The sex toy market has expanded quite a lot in the past decade or so, meaning that there are several sex toy types available at most adult stores.
To narrow down your choices, take a look at what you enjoy sexually. If you're not sure, feel free to experiment.
Are you looking for a more traditional masturbator, one that imitates the inside of a human orifice? Are you interested in a sex toy that's designed for prostate stimulation? Do you want a vibrator or something static? All of these factors play a role in choosing the best male masturbator for your unique tastes.
Benefits of Sex Toy Use
There are numerous benefits associated with sex toy use in men. For one, masturbation is generally a healthy practice that relieves stress, improves blood circulation, and may lead to better sleep. Adult toys are a convenient way to enhance the experience.
Additionally, experimenting with sex toys helps a man discover what he likes and dislikes, without any of the pressure that may come with experimenting as a couple (though there are plenty of adult toys for couples if you'd like).
Using a sex toy can also help a man improve his sexual performance by increasing his stamina over time.
Choosing a Male Masturbator
When shopping around for a male masturbator, look through the various product categories available. Approximately 46% of male shoppers this year went with an anal toy, just over 30% bought dildos, and 25% chose a discreet pocket egg-type masturbator. Male sex toys have become quite popular in recent years, so there are quite a few high-quality products to explore.
Remember, too, that you don't have to settle for just one product. If your budget allows, purchase a couple of different male masturbators and experiment with them to discover more about your sexual preferences. After all, variety is the spice of life.
Thanks to the development of the internet and online shopping, you're also free from having to feel any embarrassment or judgment when buying something you might really enjoy. Buying from a reputable online adult store makes it so that you can shop, buy, and have your items delivered as discreetly as possible. It's a safe, convenient option and everyone you know will be none the wiser.