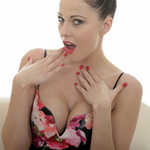 The Best Vibrators for Women: 2022's Top Picks
Are you a woman who is struggling with sexual pleasure and climax? If your answer is yes, know that you are not alone. There is a solution.  
The answer is vibration, baby! Although vibrators originated in the 1880s, women only began using them sexually in the 1970s.  
Recent studies show that around 80% of women can't climax with penetration alone. Adding adult toys, like vibrators for females, to your solo routine or partnership stimulates your clitoris and increases your chance of climax. 
If women come in all different shapes, sizes, colors, and energy, then types of vibrators should come that way too. We curated a diverse list of top picks for the best vibrators you should buy online in 2022.
The Best Vibrators That Fit Your Needs
With the technology and research available today, there are many vibrator variations made to satisfy every one of you. A few types are realistic vibrators, rabbit vibrators, egg bullet vibrators, G-spot vibrators, and vibrators for couples. Here are the top 5 best vibrators of 2022.  
1. The Best Realistic Vibrator
If you love the "natural" look and feel with your sex toys, the 8" Xtreme Feel Cyberskin Vibrator will do the trick. It's molded from safe and flexible silicone and has raised-vein features that makes it feel real. This vibrator is also easy-to-use and utilizes only one button when unlocking all of its satisfying functions. 
2.) The Best Rabbit Vibrator
For those of you who enjoy clitoris stimulation, then the Swan Commotion Rhumba is for you. This energetic silicone vibrator's rabbit ears tease your clitoris while penetrating and vibrating with seven different functions. The four beads at the head create a constant up and down sensation that make it even more appealing. 
3.) The Best Egg Bullet Vibrator
If you are into discrete vibrators that you can take anywhere, then the iJoy Wireless Remote Control Rechargeable Egg is a great go-to. It offers the user-friendly ability to control it with or without a remote. This small silicone egg produces ten different patterns of waves and pulses that stimulate your clitoris. 
4.) The Best G-Spot Vibrator
Do you want to feel 50 shades of satisfied? If the answer is yes, then the Fifty Shades Vibrator Mini G-spot Insatiable makes you feel just that. This skin-safe silicone vibrator is tiny enough to carry with you in a purse and mighty enough to pleasure your G-spot. 
5.) The Best Vibrator for Couples
Are you looking to explore sex toys with your partner and putting that spark in your sex life? If so, this flexible, remote-controlled Rocks-Off Two-Vibe energizes both of your flames. It's bendable and has a double-motor feature that gives you and your partner a unique experience. 
Buy the Best Vibrator Made for You
There are roughly 3.9 billion women in the world. You are all uniquely different, especially when it comes to reaching climax. Adult toys like vibrators should be unique when pleasuring you as well. 
Naughty SA provides you with all the different variations of the best vibrators that will take your sexual exploration, with or without a partner, to new and fierce heights in 2022. 
Check out our best-selling vibrators online and get ready to explore!